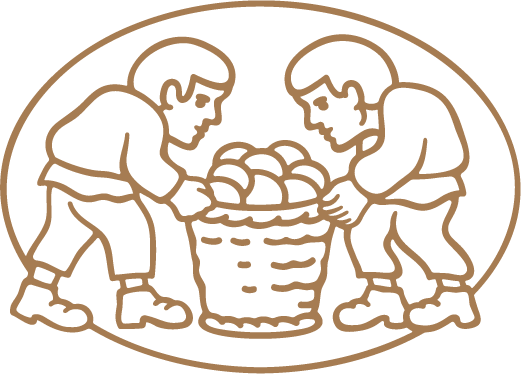 Dimitri Roels and his bakers have been baking nutritious, delicious sourdough bread since 1996.
Vlaamsch Broodhuys bakes the way master chefs do; with quality ingredients, culinary passion and years of experience. Dimitri Roels and his bakers have been baking nutritious, delicious sourdough bread since 1996. Vlaamsch Broodhuys introduced top chefs, and later also Dutch households, to bread as it was meant to be. Dimitri Roels knew he was a pioneer at the time. He was sure of his business then, and had a mission to let people enjoy bread consciously again. With success, because no one can resist the smell of this exceptional bread. Fine bread brings people together and has become an essential part of our bread culture.
The name of Vlaamsch Broodhuys already reveals that Dimitri comes from Zeeuws-Vlaanderen.
He came into contact with the baking profession here at an early age. Therefore, he has always been fascinated by what you could make with just water, flour and salt.

Later he developed the ambition to become a chef. His studies and first work experience brought him into the star kitchens of the Netherlands, Belgium and France.
With this experience in his pocket, he came back to the origin of his culinary passion: bread.
Not the bread that was widely available in the Netherlands at the time, because that didn't look like anything. Real bread, that doesn't crack when you spread butter on it. That has a smell and taste that makes you feel at home, and a crispy crust for which you need canines.

He wanted to wake people up, but you can't do that alone. He is fortunate to be married to a woman who shares his vision. Together Dimitri and Diante decided to go for it. All the ingredients were there, Vlaamsch Broodhuys was born.
How we make our bread  

The Baker's Cafés opened their doors and everyone could now enjoy everything Vlaamsch Broodhuys has to offer.
Not only the bakery expanded, but also the family. Christophe, Julius and Toussaint were born; three healthy, strong sons.

The three boys grew considerably over the years, and Vlaamsch Broodhuys grew with them. Perhaps it is the influence of the three sons, who are now studying, but Vlaamsch Broodhuys still has the rebellious drive to improve the bread landscape in the Netherlands.

With the manifesto for good bread, Dimitri shows that his philosophy remains unchanged. The biggest difference from the early days is that over the years a huge amount of knowledge and experience has been added to the bakery.
Read our manifesto   

Pains grand-mères from the oven
It started with a long period of experimenting and searching for the right raw materials.
Dimitri discovered the 'campremy' flour through a French farmer, and that was exactly what he needed to make the tastiest sourdough bread in the Netherlands. After nine months, the first 'pains grand-mères' came out of the oven. Two kilos each, with a beautifully cracked crust, a firm, almost meaty structure and the best smell in the world. Bread to fall in love with..

For two years Dimitri and Diante baked and delivered the bread together. The orders flooded in, and the bakery, the assortment and the number of employees were expanding. A patisserie department and a deli were added to the bakery, where cakes, pastries, croissants, cookies, spreads and salads are prepared with the same philosophy and natural ingredients.
Dimitri and Diante take inspirational trips to all parts of the world, and work with top chefs to share knowledge and discover new flavors and combinations.
The stores are expanding across the Netherlands, and the warm reactions from customers continue to motivate the bakers to make bread more accessible to everyone. Because enjoying healthy and tasty bread is something we can do every day.

Do you want to work with the finest products?
We are always looking for talented bakers, patissiers, Baker's Cafés employees and more to grow our business and spread our artisan culture to new cities and countries.
Apply now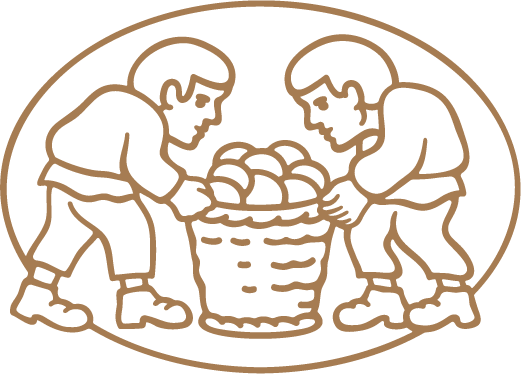 Please feel free to stop by or call / email our bakery. We are happy to help.