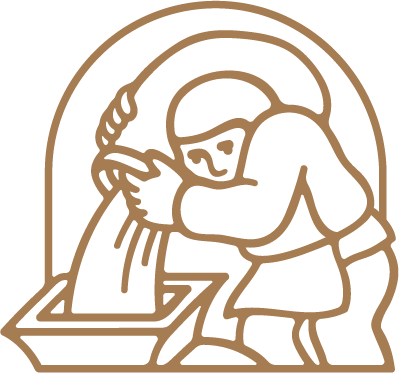 We are always looking for talented bakers, pastry chefs, Baker's Cafés employees and more to grow our business and spread our artisan culture to new cities and countries.
Vlaamsch Broodhuys bakes like top chefs cook, with high-quality ingredients, culinary inspiration and years of experience. Dimitri Roels and his bakers have been baking nutritious and tasty sourdough bread since 1996. Vlaamsch Broodhuys introduced top chefs and later also Dutch households to bread as it was meant to be. Dimitri Roels knew he was a pioneer at the time. He was sure of his business then and had a mission to let people enjoy bread consciously, every day again. With success, because anyone who smells the aroma of real bread cannot go back. Good bread connects people at the table, and it is impossible to imagine our bread culture without it. In addition, at Vlaamsch Broodhuys we make all our pastries in-house. And do you know our salads and soups? These are made fresh daily in our Deli kitchen.
Check our vacancies    

Our guiding principles
Working at Vlaamsch Broodhuys means that you will be included in a team of professionals with respect for each other's talents.
A company with ambition that offers its employees excellent working conditions and plenty of development opportunities. But above all, a beautiful product and lots of fun.

Our Baker's Cafés are both a neighborhood bakery and a meeting place. Including lunch, brunch, breakfast, high tea and drinks.
Due to the continued growth and ambitions, Vlaamsch Broodhuys is always looking for staff members for our Baker's Cafés.
Check the vacancies