At Vlaamsch Broodhuys, deli means the kitchen where everything for on and around the bread is prepared before it goes to the stores.
From onion compote to tapenade, from marinated beet to bulgur salad. In our kitchen it is clearly noticeable that Dimitri Roels has the background of a chef.
Good bread, good toppings
Why should we buy pesto when we can make it just as well (or better, actually) ourselves? That way we keep the quality of the ingredients in our own hands, and we know for sure that the tastiest sourdough bread is also served with the tastiest toppings.
In the Deli we not only work with French and Flemish classics, but we also explore the world for inspiration and trends in the culinary world. New products are regularly tested in our kitchen, and Dimitri Roels can apply his experience as a chef to the entire menu. We ferment our own seasonal vegetables and kefir, and make the most delicious pickles ourselves. In the stores, these are served in salads or as a crunchy and fresh garnish for bread spreads. For sauces and dressings we use fresh herbs like dill and oregano, because they always taste better than dried herbs. Our Deli is a creative playground where new surprises are created every season, so that our regular customers can also discover new flavors again and again.
All the products we can make at Vlaamsch Broodhuys, we will make ourselves. But we also recognize that there are artisans who can make certain products just that much better. For example, our olive oil comes from Can Solivera, a Spanish olive oil producer who makes the tastiest olive oil from wild, organic Albequina olives.

Another example is the Dierendonck butcher shop in Belgium, where our farmer's spread and hot dog sausage is made by "Rock 'n Roll Butcher" Hendrik Dierendonck. Hendrik has specialized in the breeding and maturing of exceptional meat. He works with the best breeds, and values terroir and transparency, as do we. Another product we cannot make ourselves at the Deli is tuna, because bakers are not good fishermen. That's why we chose the family-owned company Ortiz, which cans line-caught bonito tuna in northern Spain with the finest extra virgin olive oil. This olive oil ensures that both the flavor and the silky texture of the tuna are preserved. And this is delicious in our homemade tuna salad, served of course with the finest sourdough bread.
We are always looking for talented bakers, patissiers, Baker's Cafés employees and more to grow our business and spread our artisan culture to new cities and countries.
Apply now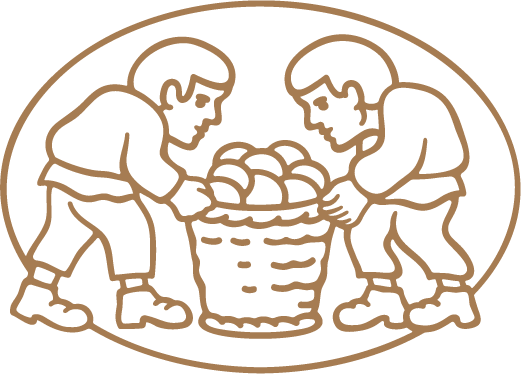 Please feel free to stop by or call / email our bakery. We are happy to help.