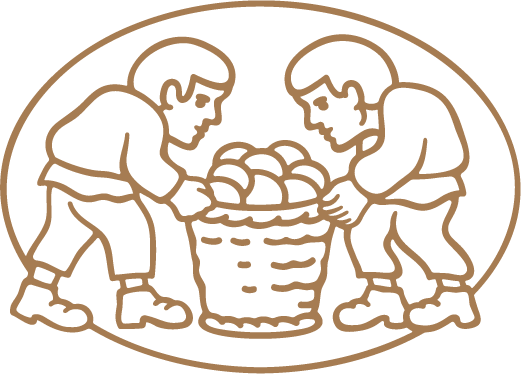 Every revolution starts with a manifesto; a credo that encapsulates the values that inspire our bakers to rise early every day.
A bread revolution, waged by artisan baker's hands. Dimitri's manifesto exemplifies the values held dear by Vlaamsch Broodhuys.
Experienced Baker
Good bread is baked by experienced bakers who have the intrinsic motivation to only want to bake the best bread.
---
Real Bakery
Good bread is baked in a clean, air-conditioned and food-safe bakery.
---
Traceable grains
Good bread is baked from traceable grains, preferably still ground on real millstones.
---
Lots of water
Good bread is baked with lots, lots, lots of vitalized water in the dough.
---
Mineral rich sea salt
Good bread contains as its only flavoring Celtic sea salt from the French Guerande area, low in sodium and high in minerals.
---
Sourdough
Good bread is made from dough that rises according to the 'pousse lent' method. With sourdough or with only a very small amount of yeast.
---
Not kneaded
Good bread is made from dough that has been gently mixed and virtually not kneaded, to prevent the oxidation of enzymes.
---
Patience
Good bread is made from dough that is given at least 8 to as much as 24 hours to rise for optimal aroma, color and flavor development.
---
Handcraft
Good bread is made from dough that has been processed and shaped by hand before it is laid out to rise in linen pastry cloths and wicker baskets.
---
Razor sharp
Good bread is made from dough that is cut with sharp knives just before baking to control tearing during the baking process.
---
Stone floor
Good bread is baked freely in an oven with a stone floor.
---
Freshly baked
Good bread is baked fresh daily.
---
Well topped
Good bread deserves real butter or extra virgin olive oil and beautiful toppings of traditional origin.
---
Nutritious enjoyment
Good bread has a high nutritional value and a recognizably beautiful taste and aroma, so that you can enjoy it consciously every day.

Do you want to work with the finest products?
We are always looking for talented bakers, patissiers, Baker's Cafés employees and more to grow our business and spread our artisan culture to new cities and countries.
Apply now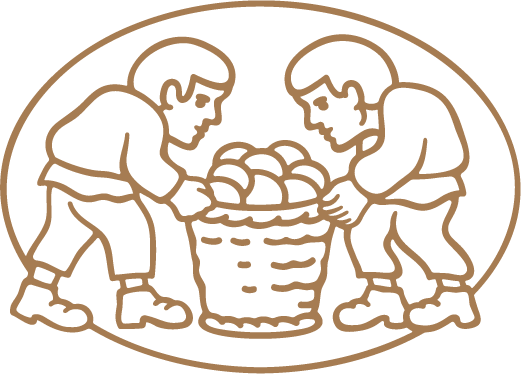 Please feel free to stop by or call / email our bakery. We are happy to help.