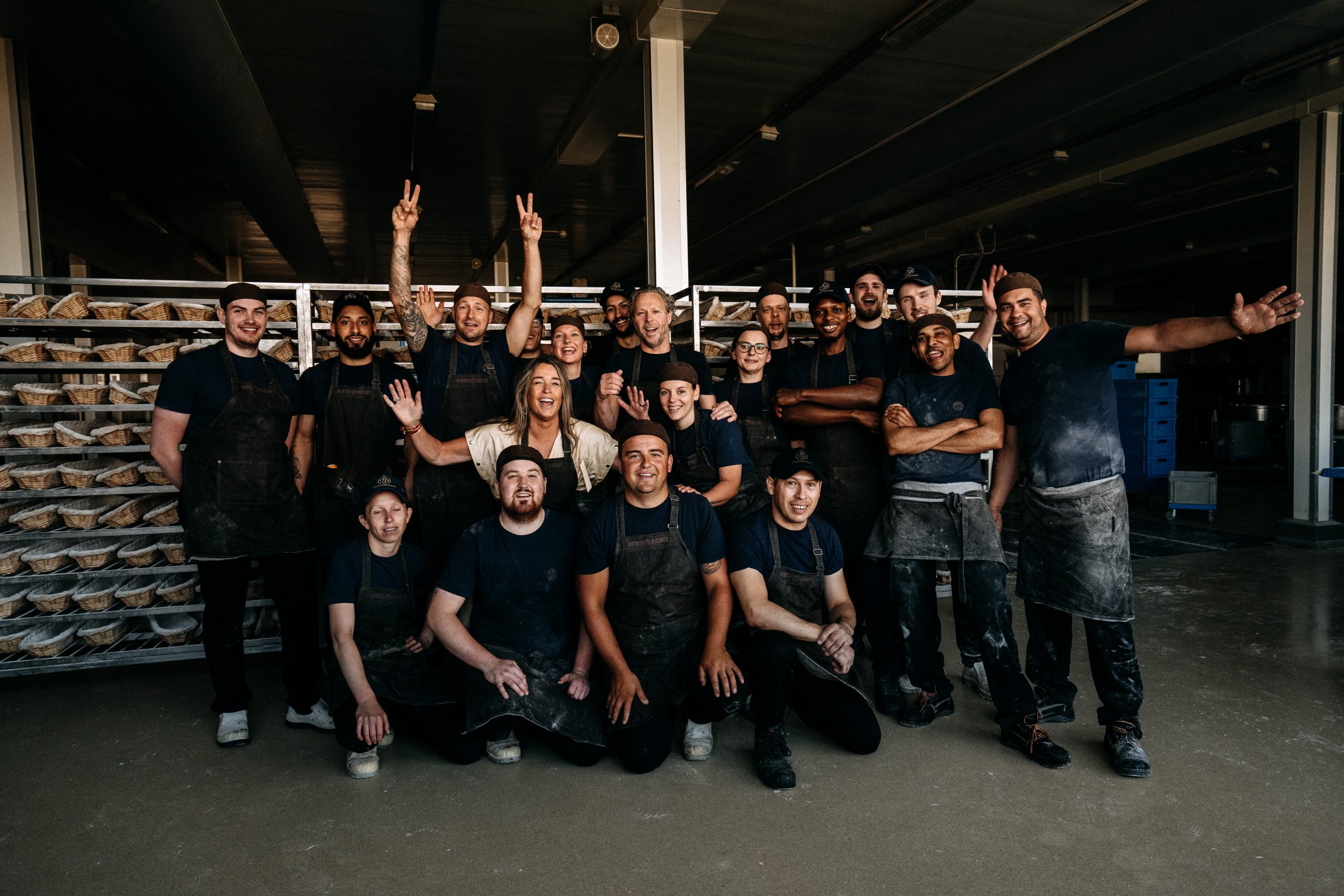 Regional Manager at Vlaamsch Broodhuys Amsterdam
Vlaamsch Broodhuys | uur | Amsterdam
Who are we?
Making everyone enjoy the best, tastiest, and healthiest bread every day is the mission of Vlaamsch Broodhuys. We bake bread like top chefs cook, using high-quality ingredients, culinary passion, and years of experience. Since 1996, Dimitri Roels and his bakers have been baking nutritious and flavorful sourdough bread. Vlaamsch Broodhuys introduced top chefs and later also Dutch households to bread as it is meant to be. The breads are baked fresh daily in the bakery in Vlaardingen and sold through various partners and in the 19 own stores.
The core values of Vlaamsch Broodhuys are: passionate, hospitable, authentic. These values are reflected in everything we promise, communicate, and do.
The foundation of our store organization has been laid, and now a new phase begins in the further optimization and growth of our stores.
Your role
The Regional Manager within Vlaamsch Broodhuys is financially, commercially, and operationally responsible for the activities in the Vlaamsch Broodhuys stores in the designated region. In addition, you actively contribute to improving the course of the respective stores in your region. The end result is achieving the objectives of the Broodhuys stores in the region.
You are responsible for:
Leading, guiding, motivating, and coaching Store Managers;
Collaborating with Store Managers to establish the desired qualitative and quantitative staffing levels per store in accordance with established processes and standards, and providing personnel planning forecasts;
Overseeing and controlling the daily operations in the Vlaamsch Broodhuys stores; both internal and external presentation, ensuring the ultimate bread experience, executed by the Store Managers;
Ensuring a representative and uniform state and layout of the stores in the region;
Monitoring the achievement of budgeted revenues and expenses for the Vlaamsch Broodhuys stores in the region;
Ensuring the achievement of KPIs; increasing the number of customers and average spending per store;
Ensuring compliance with occupational health, hygiene, and safety regulations (HACCP, personal protective equipment, etc.) in accordance with guidelines (HACCP, etc.) by the Store Managers;
Contributing to store meetings, providing input for agenda items, achieving action points, and implementing agreements arising from these meetings.
What do you have to offer us?
You are drawn to our core values of 'passionate, hospitable, authentic.
You have a bachelor's level of education and thinking, and you have at least 3 years of experience in a similar role within a hospitality or retail environment.
You have a strong command of both the Dutch and English languages, both spoken and written.
You are available for a minimum of 32 hours per week and reside in the Amsterdam area.
What do we offer you?
A fun, educational, and inspiring work environment.
A flat organization where you have the freedom to take and implement initiatives.
Many opportunities to continue developing yourself in the areas you need.
25 vacation days for a full-time position.
Pension plan.
15% employee discount.
For the performance of your job, you will be provided with a laptop, mobile phone, and a Vlaamsch Broodhuys branded car.
Interested?
Are you interested? Respond quickly to this job vacancy, and we would be delighted to meet you.